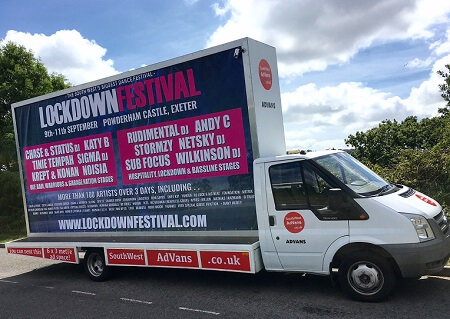 17 Aug

Backlit PVC banners case study – Trailer Ad Van

Case Study – Promotional Trailers for Lockdown Festival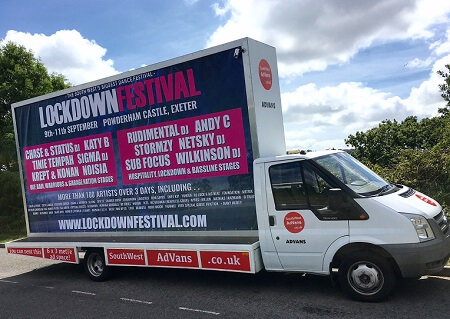 We have recently teamed up with our Trailer Ad van partner to promote the Lockdown Festival which is to be held in the grounds of the regal Powderham Castle near Exeter from Friday 9th to Sunday 11th September 2016.
Our Backlit PVC banners allow the LED's positioned on the van to light up the banners at night so that the advertising campaign could run both day and night.
It was the ideal solution to capture customers leaving music venues late at night.
The banners were printed onto a coated flexible backlit PVC and finished with a reinforced hem with eyelets along all four edges to allow for Bungee Fixings.
Printed to a 6m x 3m size it was a fantastic way to gain the attention of thousands of people a day.
Talk to us about your promotional needs today – 01483 200918.