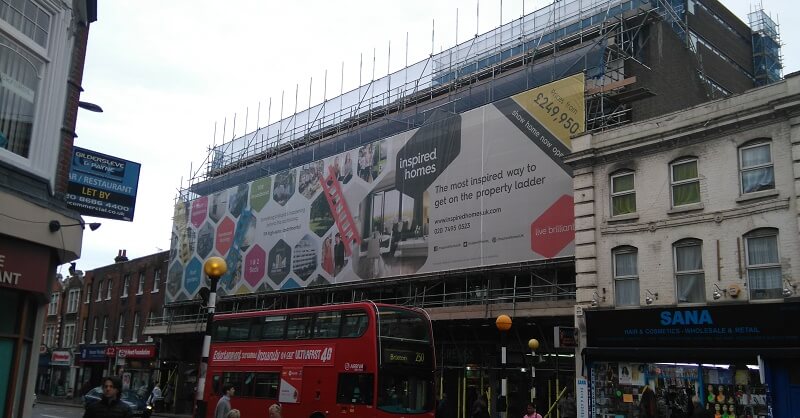 05 Aug

Building Wraps Case Study – Green Dragons House

Case Study – Green Dragons House

At the beginning of 2016 Sustainaprint Ltd were commissioned by a large building contractor to install a scaffolding Frame and building wrap to promote a new development of 111 apartments in Croydon.

The aim of the development was to help first time buyers get on to the property ladder with a buy to let new build flat.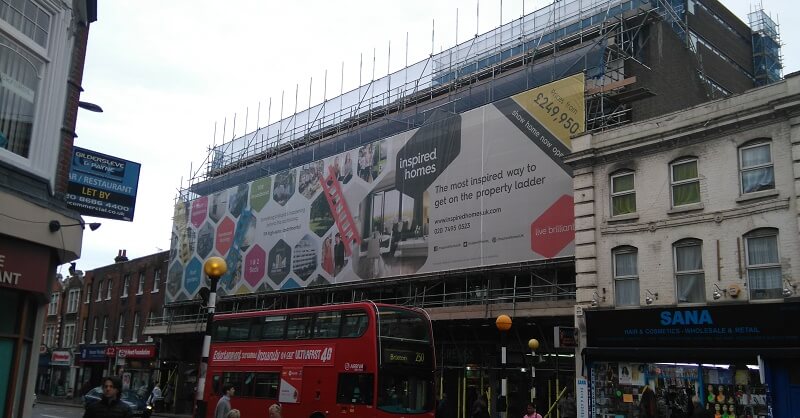 Firstly we erected a frame using scaffold tube and T-bars, which stood 2ft proud of the working scaffolding.  Once we had printed and High frequency welded the 31m x 7m banner our team of abseilers installed it onto the frame using bungee cord and ties at 5m intervals.
As the project neared completion our highly trained abseilers de-installed the banner whilst the scaffolding was removed. To allow for the project to continue being marketed we then abseiled from the roof and installed an 8mm thick wire frame onto the façade and reinstalled the banner.
All of the works were completed at night due to a heavily pedestrianized area on the street below.